Commercial Pest Control Services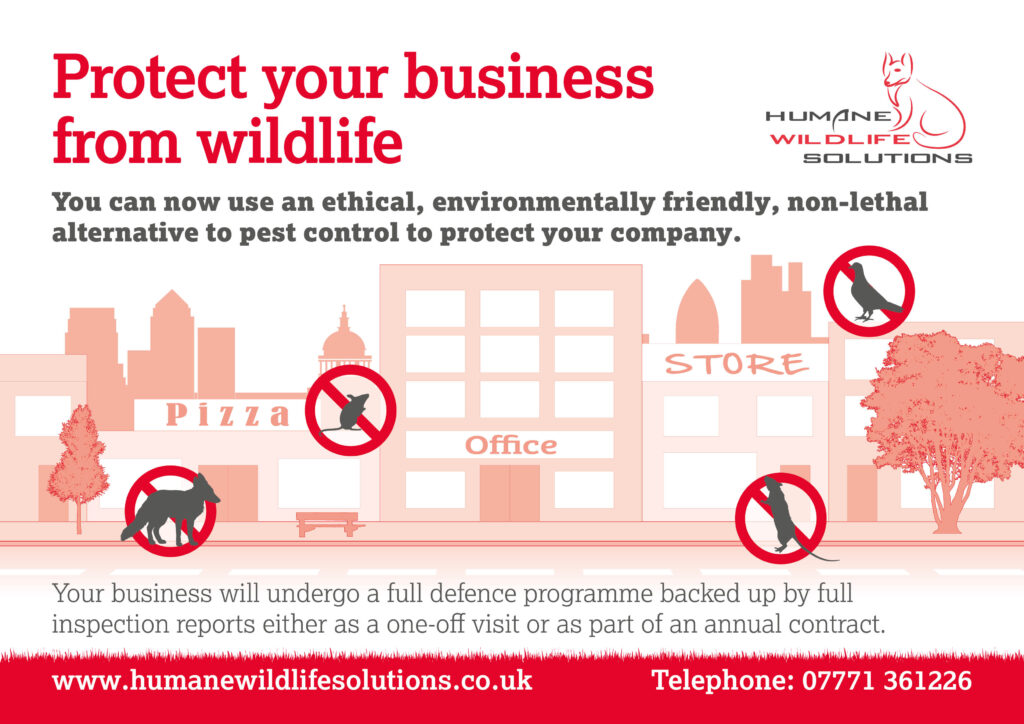 We now also offer our award winning services to commercial businesses all over Europe. We can help you with any wildlife conflicts and also prevent any conflicts from occurring. This can be in the form of a annual contract or using the call out service.
Wildlife conflict in a business can cost the business money and damage your businesses reputation. This could be through damage to stock or equipment. Our prevention service would stop this from happening by proofing your premises.
Using poison bait stations is an ineffective way of dealing with a pest control problem, our methods get to the source of the problem and solve it there. Bait stations only attract rodents into your business for the bait and with more and more rodents becoming immune to the poisons your problem will no got away. If your pest controller has to re-fill or replace the poison bait in the station, then the problem is still there and you should consider calling us out to get to the bottom of it once and for all.
Using our commercial services can offer you a boost to your own reputation or environmental status as we don't use chemicals, poisons or pesticides. This makes our service Eco friendly, safe around food for businesses like restaurants, grocery stores and food storage areas.
It is also a good service for family friendly businesses like hotels, B&B's and guest houses. We believe any business having a service like this should be proud to show they care about the environment and their customer's health.
Full inspection reports are offered on every visit. Ongoing e-mail/telephone support is always there for clients who have had a call out a no extra cost. We will always use non-lethal actions to solve conflicts and will not consider extermination of wildlife at any point.
Contact us today for more information on the annual contracts we offer and to learn about what package would suit your business. We also tailor make packages to suit our clients needs. Calls us on  0777 136 1226.
Global Consultancy
If you have a wildlife problem in your home or business and would like Humane Wildlife Solutions to help, but are too far away, don't worry as our new consultancy service can help you.
We can remotely help you work through your wildlife problem with expert advice and tips on what to do until the problem is solved. This is done via e-mail or on the phone.
Consultation fees apply and start from £30.